Job Application Tracker
Manage your job applications in one place. Track your progress, add notes and documents, and get tips and checklist for each stage of the application process.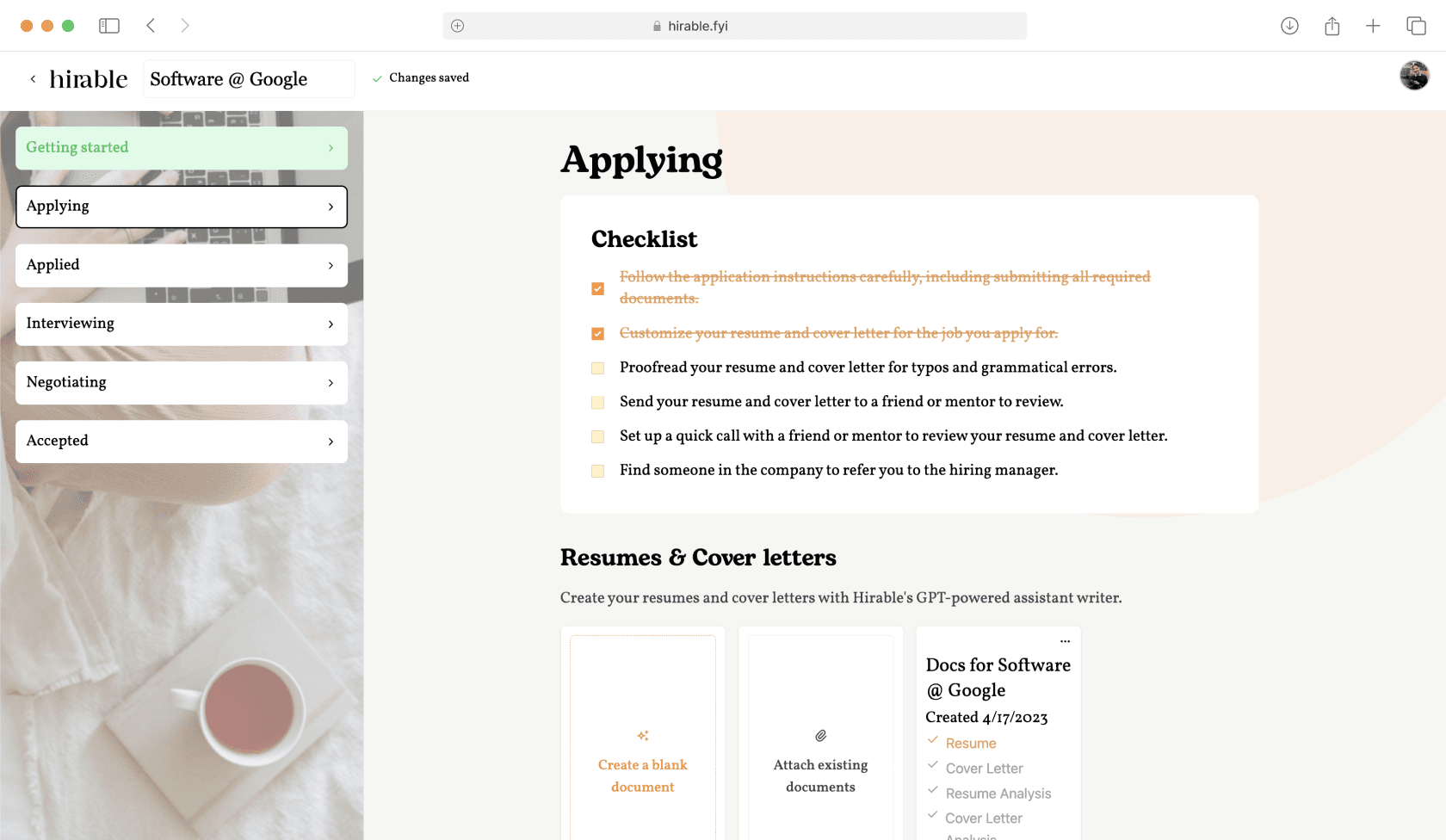 How Hirable's Job Application Tracker works
When applying for multiple jobs, it can be hard to keep track of each application's status. From stages, to notes, to documents, Hirable makes it easy to manage your job applications in one place.
STEP 1
Create a job application
You can create a new job application from your dashboard. Once created, click Open to enter the job application.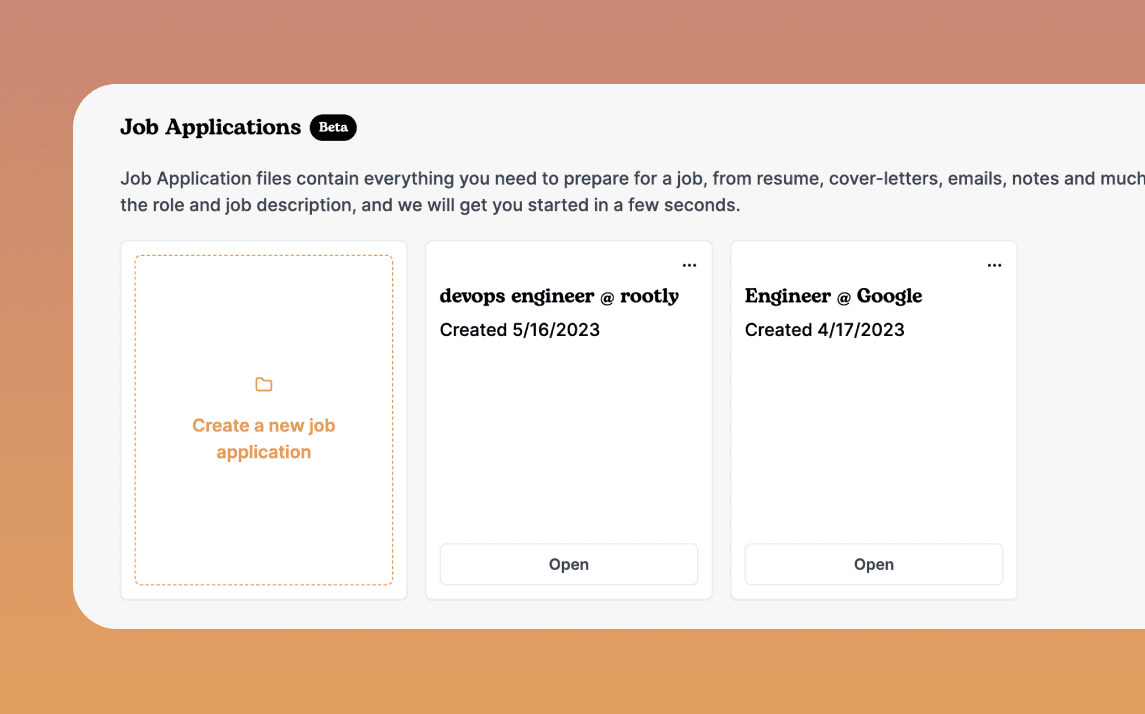 STEP 2
Fill in the job information
Fill in the role, company and job descrtipion.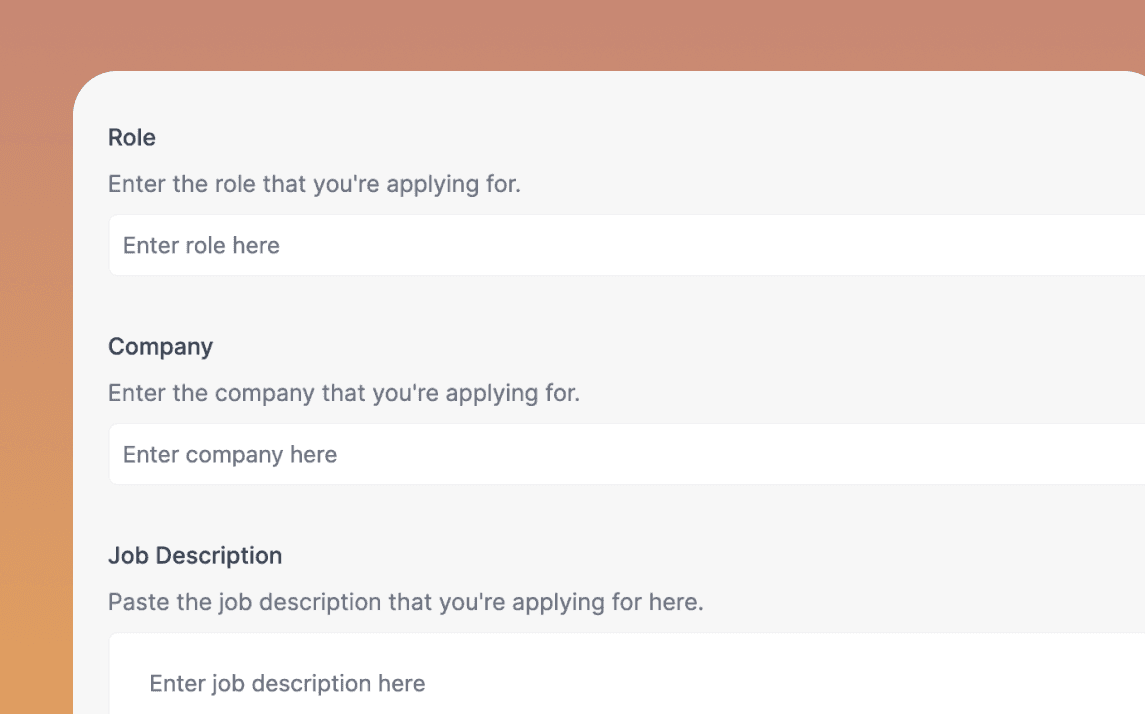 STEP 3
Update your application status
As you move through the application process, update your application status to keep track of your progress.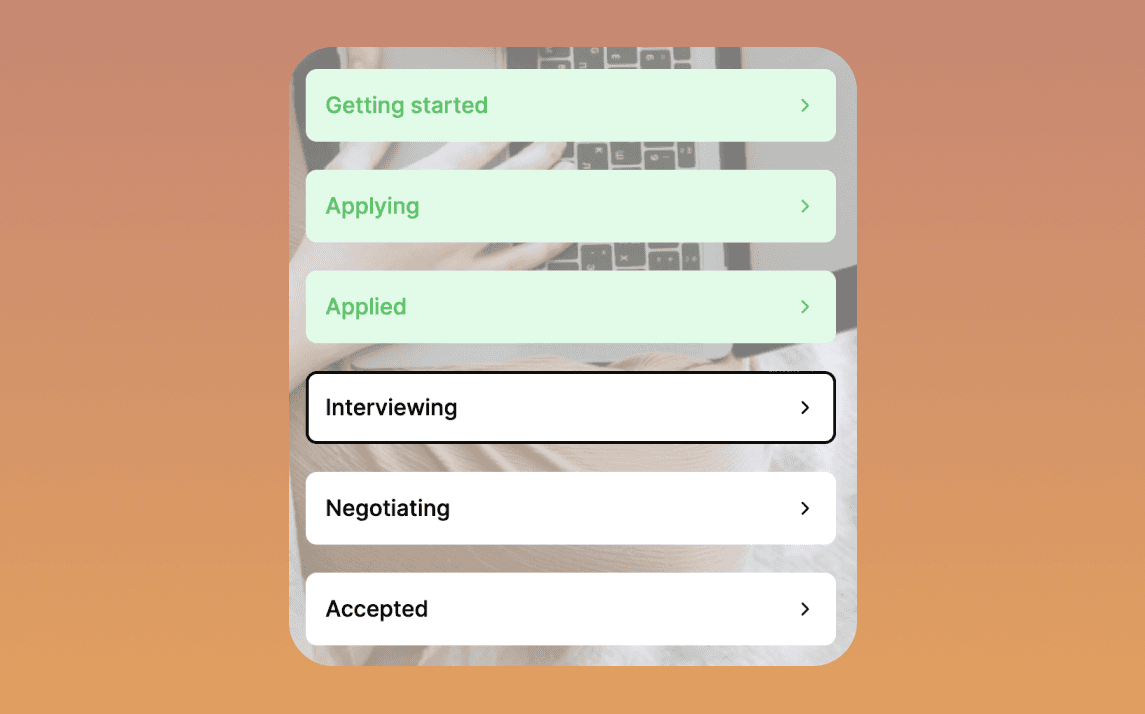 STEP 4
Attach resume and cover letter
When you are in the applying stage, you can create or attach your resume and cover letter to the application. We will soon support attaching other documents as well.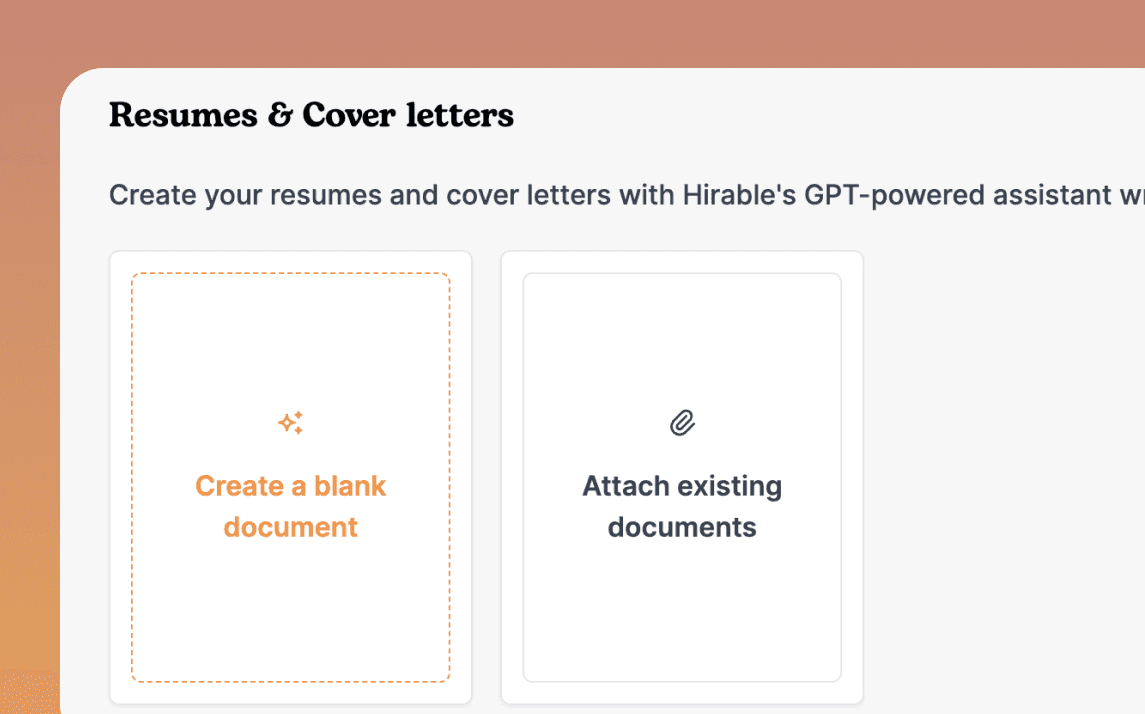 STEP 5
Go through application checklist and add notes
Ensure you are staying on top of your application by going through the checklist and adding notes. You can customize the checklist based on your requirements, remove items you don't need and add new items.